Pasadena Personal injury attorneys
representing clients for over 35 years
Accident Lawyers – Ready And Willing To Fight For You
Hire an honest yet aggressive attorney with decades of experience in the field.
Established over 35 years ago, our law firm is known for its top legal reviews and award-winning lawyers.
Our team of experienced personal injury attorneys makes us one of the best law firms in Pasadena, CA.
As some of the best in personal injury law, we have recovered millions in compensation for accident victims.
Work with a top personal injury lawyer who has handled brain injuries, car accidents, defective product-related injuries, and wrongful deaths.
For more than 35 years, Thon Beck Vanni Callahan & Powell has been a reputable personal injury law firm in Los Angeles County, California. The firm's longevity and success is the direct result of each our accident attorney's personal commitment to provide clients with the highest-quality, most vigorous legal representation while maintaining an unparalleled reputation for honesty, integrity, and accessibility.
Thon Beck Vanni Callahan & Powell limits its practice to representing seriously injured clients and those who have lost a loved one as the result of negligence. If you or a loved one has been injured – or becomes injured – because of another party's negligence, contact the experienced personal injury lawyers at Thon Beck Vanni Callahan & Powell immediately.
Our Attorneys

"Our Ethics Compel Us to Seek Justice – as Well as Compensation – for Every Client, in Every Case."
– Our Firm
Compensation in Personal Injury Claims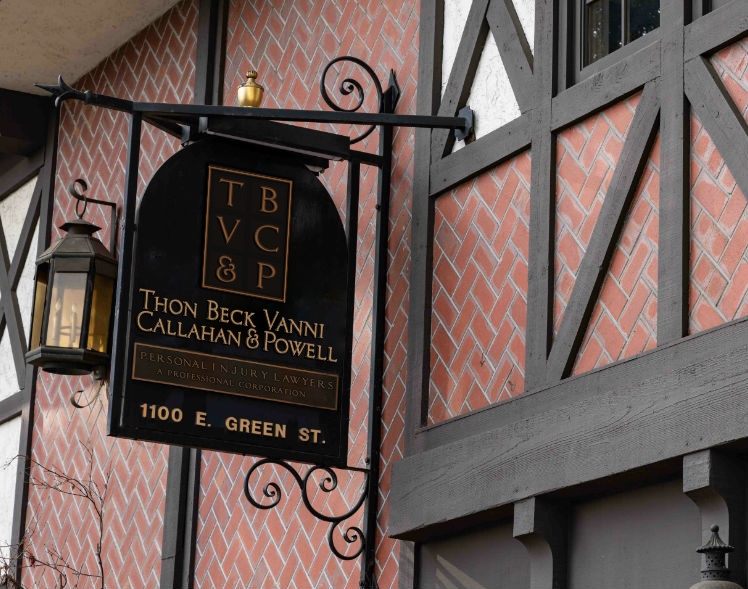 The amount of compensation a victim may be awarded hinges on the particulars of each case. If you've been injured because of another person's negligent action (or negligent inaction), let an injury attorney assess your case and help you determine the compensation you deserve:

Medical Expenses.
We fight for complete compensation for your medical expenses if you have been injured by negligence.

Emotional Pain & Suffering.
Justice demands that victims of negligence should be compensated for their pain and suffering, and so do we.

Physical Damages.
We handle every aspect of your case, including all of your losses and physical damages, if a negligent person has injured you.
See What Our Clients Have To Say

William & Irma Fortner
"Kept Our Best Interests At Heart"

Karen Grassi
"Our Friends For Life"
SCHEDULE A FREE CONSULTATION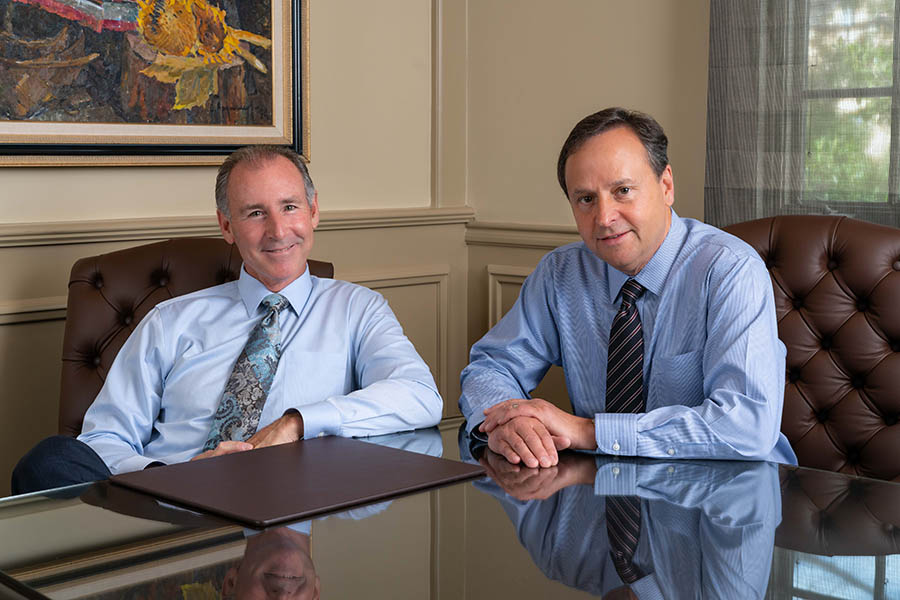 When you become our client, you'll be represented by a knowledgeable personal injury lawyer, treated with complete respect, and given every possible courtesy and consideration. Each case is unique, so we take the time to explain how the law impacts your case, while keeping you informed as your claim moves through the court system. To see what our clients say about working with us, take a look at 
Thon Beck Vanni Callahan & Powell's Google Plus reviews
.
Thon Beck Vanni Callahan & Powell
 handles all negotiations with the party named in your lawsuit that party's insurance company and attorney(s). Get the trustworthy legal representation you need.
Our law firm is located in Pasadena's Playhouse District near The Shops on Lake Avenue and the California Institute of Technology, just 15 miles from the Hollywood Burbank Airport (BUR). If you've been injured in southern California, call Thon Beck Vanni Callahan & Powell today at 626-795-8333 or contact us online right now to schedule a free initial consultation.