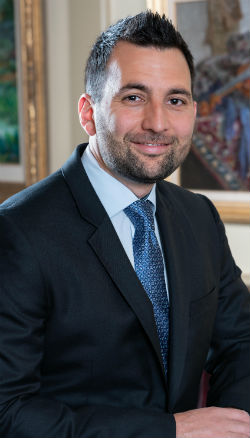 Born and raised in Pasadena, California, Raffi H. Ohanian focuses his practice in the areas of catastrophic personal injuries. He was admitted to the California Bar in 2007 after earning a J.D. that year from Southwestern University School of Law and obtained a B.A. from Loyola Marymount University in 2004. While in law school, Mr. Ohanian was the president of the Armenian Law Students Association and was actively involved in the local community. While at Loyola Marymount University, Mr. Ohanian studied in an elite honors program in Oxford, England at Queen's College. Prior to joining Thon Beck Vanni Callahan & Powell, Mr. Ohanian was a Senior Associate at a nationally-known, Los Angeles-based law firm. Mr. Ohanian was also voted a "Rising Star" in 2017 and 2018 by his peers, and escalated to the title of "SuperLawyer" in 2019 through 2023. He is fluent in English and Armenian.
EXPERIENCE AND SERVICE TO OUR COMMUNITY
As a member of Thon, Beck, Vanni, Callahan & Powell, Mr. Ohanian is focused on representing seriously injured victims and advocating on their behalf. He has handled a variety of cases from inception to resolution, including premises liability, auto accidents and a variety of catastrophic injuries. He is also fluent in Armenian, and serves on the board of the South Bay Youth Sports Network, a non-profit organization that serves underprivileged youths through sports activities. Mr. Ohanian is pleased to represent personal injury clients who seek qualified and professional legal assistance.
RECENT RESULTS
Wrongful Death: $1,775,000

Auto v. Auto: $925,000

Auto v. Auto: $525,000
Trip and Fall: $500,000
Pedestrian v. Auto: $500,000
Auto v. Auto: $425,000
Government Liability Trip and Fall: $400,000
Arbitration Verdict Auto v. Auto: $277,000
Auto v. Auto: $220,000
Auto v. Auto: $140,000