Pasadena Spinal Injury Lawyer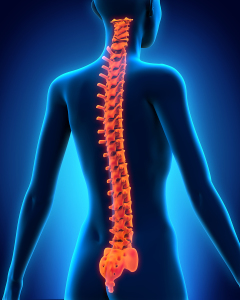 Spinal cord injuries are can be tragic and catastrophic; they often result in permanent disability. When an injury to the backbone is caused by someone else's negligence in southern California, obtain legal help right away from an experienced Pasadena spinal injury attorney at the law firm of Thon Beck Vanni Callahan & Powell. Backbone injuries sometimes require lifelong care that can cost substantially. With more than three decades of experience representing spinal cord injury victims, we know the suffering these injuries can impose. If you're a backbone wound victim, an experienced Pasadena backbone injury lawyer can work to help you receive the compensation you need and the justice you deserve. Call us to discuss your spinal cord injury case today.
CALL US ABOUT YOUR SPINAL CORD INJURY
Spinal cord injuries can happen in falls, sports or traffic accidents, and under violent circumstances like shootings, stabbings, and assaults. Any damage to the vertebrae has the potential to cause a serious backbone wound. Spinal cords are vertebrae, soft tissue, nerve cells, and groups of nerves called tracts. When these nerves are damaged, the results are never good. If you are diagnosed with a bulging disc, it typically means cervical radiculopathy, which is pain caused by the compression of a nerve root near the cervical vertebrae. Cervical radiculopathy can be the cause of long-term chronic pain and a loss of sensation in different parts of the body.
DON'T WAIT
If you or your loved one has suffered a backbone damage because of another person's negligence in southern California, an experienced Pasadena spinal injury lawyer can assess the details of your case, explain your alternatives, and guide you through the legal system. You may be able to recover immediate and future medical expenses, lost wages, and more. If you've suffered a spinal cord damage, don't wait any longer for the justice and compensation you need and deserve. Instead, get trustworthy legal representation right away; if you've sustained a spinal cord injury in southern California, call the Pasadena backbone injury lawyers with Thon Beck Vanni Callahan & Powell today at 626-795-8333 or contact us online right now to schedule a free initial consultation.